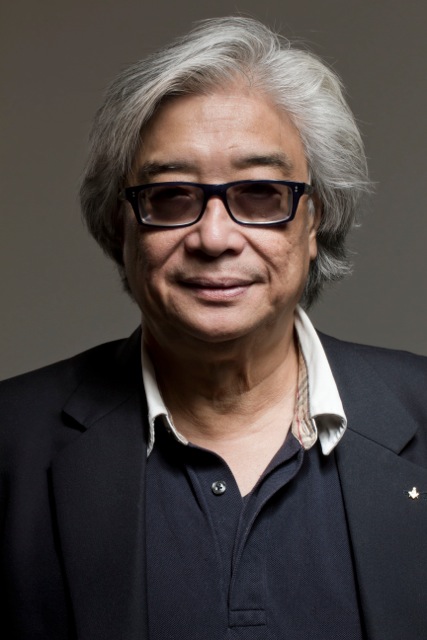 Dr. G.T. Maurits Kwee, PhD (Hon. Prof.), Clinical Psychologist
Faculty Member of the Taos Institute (USA) – Tilburg University (Netherlands) PhD-Program & Founder of the Institute for Relational Buddhism & Karma Transformation, Bentveld, Netherlands
Emeritus Hon. Professor University of Flores, Buenos Aires, Former Visiting Professor and Research Fellow Waseda University, Tokyo, and Founder of the Institute for Relational Buddhism & Karma Transformation
Prof. G. T. Maurits Kwee earned a doctorate in Medical Science at the Erasmus University Rotterdam. He was a practitioner, lecturer and postdoctoral clinical supervisor of cognitive-behaviour therapists in the Netherlands for decades. He served as a Board Member of the "Society for Constructivism in the Human Sciences" and is currently a Faculty Member of the Taos Institute where he is a supervisor at the Taos/Tilburg University PhD-program (USA/Netherlands). Past President of the Transcultural Society for Clinical Meditation, he nowadays promulgates a cutting‐edge/secular "Psychology of Relational Buddhism" which moves beyond Theravada and Mahayana. His specialties are Buddhist Psychology/therapy-coaching-counseling based on what he has coined Ancient Greek pan-Buddhism, Borobudur Javanese Buddhism and Pristine Mindfulness. Dr. Kwee was born on the island of Java, Indonesia, where his family used to live in the vicinity of the Borobudur.
Em. Hon. Professor at the University of Flores (UFLO), Buenos Aires and, before retirement, a Visiting Professor at Waseda University, Tokyo, he graduated from the Catholic University Nijmegen and earned a doctorate in Medical Science at the Erasmus University Rotterdam. Co‐founder (with Em. Prof. Y. Haruki) and past president of the Transcultural Society for Clinical Meditation, a non‐profit organization based in Japan. Dr. Kwee was a "scientist‐practitioner" in Holland. He worked 25 years in a mental hospital, where he functioned as a "chef de clinique" of an inpatient department for severe anxiety and depressive disorders and also managed a private outpatient clinic for several years. Having treated and psycho‐diagnosed more than 2000 clients in an individual setting and in numerous group settings, he also co‐/authored and co‐/edited over 100 publications, articles, chapters, and 20 books. Including: Psychotherapy, Meditation & Health (1990), Western & Buddhist Psychology (1996), Meditation as Health Promotion (2000), Horizons in Buddhist Psychology: Practice, Research & Theory (2006), and New Horizons in Buddhist Psychology: Relational Buddhism for Collaborative Practitioners (2010). His latest monograph (2013; downloaded in 51 countries) is Psychotherapy by Karma Transformation: Relational Buddhism and Rational Practice (free downloadable: www.taosinstitute.net/psychotherapy-kwee) and Buddha as Therapist: Meditations (In collaboration with Shaub & D.M. Kwee, 2015).
Dr. Kwee was main co‐/organizer of a dozen international conventions, guest‐lectured all over the world, and is presently, after retirement, dedicated to revamping the Buddhist teachings by developing and disseminating masterclasses/seminars/workshops/lectures. Empowering and transforming change advocates, his students/clients are clinicians (therapists, counselors, coaches) and organizational leaders (trainers, teachers, managers), and the public at large. Realizing a poetic activist's view through collaborative practice rooted in pristine Buddhist meditations and the Buddhist conversational art, he is specialized in boosting joy (mudita) in the context of Karma Transformation which is founded on a down-to-earth social constructionist "evidenced‐based social‐clinical‐neuro‐psychology" aimed at enhancing health, fulfilling professional contentment and at nourishing happiness of inter-mind in-between-selves. His subjects include The Pursuit of Happiness amid Adversity (Oxford University Press) and Pristine Mindfulness (Springer). (Listed in Who is who in the Netherlands; Languages: Nederlands, English, Deutsch, Français, Bahasa Indonesia, Hokkien.)
Credits
This Relational Buddhism website came into being thanks to a Taos Associate Grant Project Award. These pages help extending social constructionist ideas and practice – in conjunction with those of non-theistic/unorthodox/pan-Buddhism – into the world. They are in alignment with the Taos Institute's organizational mission and purpose and contribute to the TI and RB common work.
Special thanks are due to Professor Akiyosi Kitaoka for using some of the visual illusions as appearing in "Akiyoshi's illusion pages" ( http://www.ritsumei.ac.jp/kic/~akitaoka/index-e.html ) throughout these webpages.
Contact details
Linkedin
Facebook
Twitter: @RelationalBuddh and @MauritsKweePhD
Taos Institute profile
www.taosinstitute.net/maurits-gt-kwee-phd
mauritskwee@gmail.com
Tel: +31 6 17314007
Skype: @mauritskwee