In this presentation I discuss the meaning of the Borobudur (ca. 15000 sqm surface and 40m height) from a psychological perspective which unfolds while virtually and actually touring this majestic and miraculous stupa-like pyramidal construction. The Borobudur dates from about the year 800 and is located between two twin volcanoes on Java-island. Its significance is testified by the immense building itself which conveys Javanese Buddhism as revealed by its premier interpreter: Dharmarakshita Suvarnadvipa.
It is surmised that this lava-stone Mahayana wonder served as a ceremonial place where the Sailendra kings were crowned as Bodhisattvas and also, as it does today, a place of pilgrimage for devotion to glorify Buddhism. Definitely, it was and still is an educational centre, an open university and a royal gift to the people. Ascension of the Borobudur can be instrumental in realizing awakening in one lifetime. Ascending it up to the pinnacle is said to extinguish craving (Nirvana) and to awaken motivation (absolute bodhicitta). Descending back to the secular world (relative bodhicitta) is said to liberate from the cycle of psychological malaise (Samsara) as one learns to absorb, embody and exude loving-kindness in mindful speech.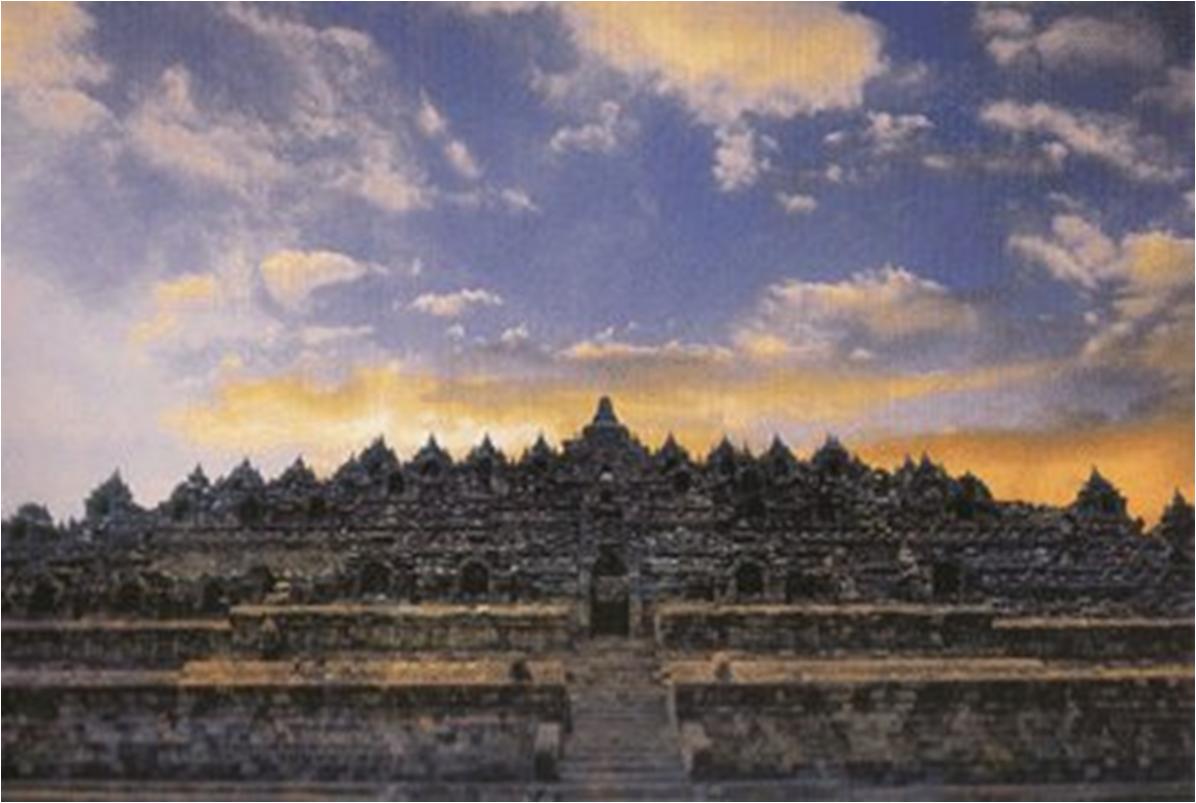 The Borobudur conveys a deep and lasting relational harmony which is achievable through imbibing the interpersonal value and quality of loving-kindness. Loving-kindness itself is rendered as full of empathic compassion, sympathetic joy and relational equanimity. This essay also highlights recent social psychological studies which corroborate some of the essence of the Borobudur's spirit. In effect, a fact-finding field trip to the Borobudur might boil down to accomplishing AHA uphill, emptiness at the top and HAHA downhill, which rounds off the seeker's quest full circle.
---
Life has many ups and downs. Especially relationships can have help. Do you feel you need help in your relationship? Find online counselling here.