Invited by the Rector Magnificus of the the very new Shan State Buddhist University at Taung Gyi, the amazing Oxford PhD Khammai Dhammasami, I am now sitting here on August 20 at the Domestic Airport of Yangon after having arrived yesterday from Alicante to Amsterdam via Dubai to where I am sitting on a bench.
It has been quite a story to tell about getting visa for 36 days to Yangon, as a tourist or business man, which I am not so the decline for the latter as well for the first. There is no way in for 36 days unless out within 28 days for new visa from another country like Thailand. Anyway, the reception was ok yesterday as well as the mango in the family Hotel Ruby from where I was brought to wait for my domestic flight to Heho at 10.30.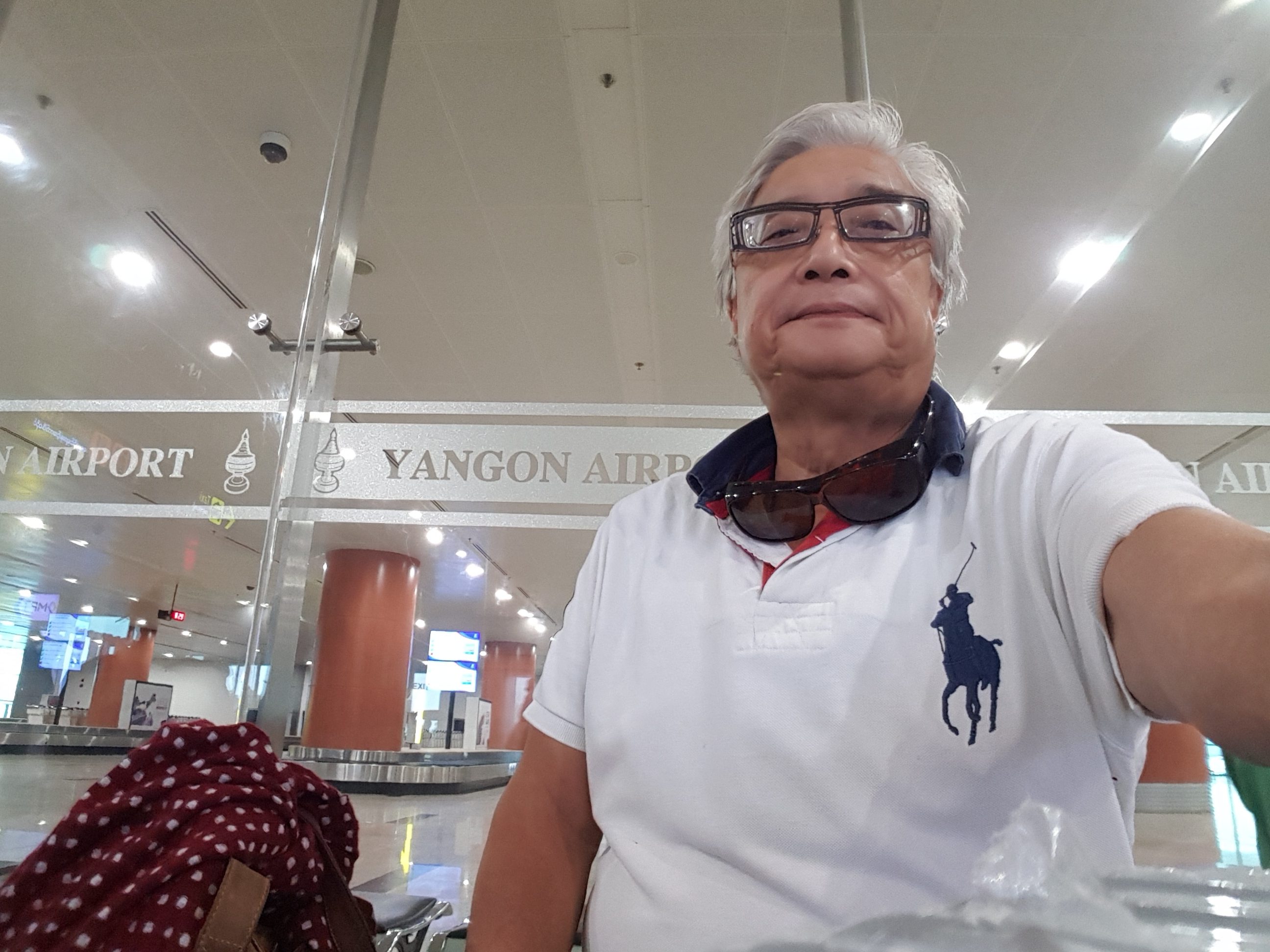 My colleague in Buddhist Psychology, the Venerable Professor Dr. Naw Kam La Dhammasami seemingly 'cannot wait to see me' which sets the stage for me to feel welcome by a mindlike who sees Buddhism as Psychology not as lip service like most of the venerables who, cannot blame them, live Buddhism as a religion with a lot of worshipping what I observed. Thanks to this Buddhism could survive 2600 years but it is against the guideline of the Buddha Gautama who wanted his fellow travellers to practice balanced action-thought-&-feeling as to secure balanced Karma leading to inner liberation, rather than to be worshipped.
Anyway Dr NKLD I consider to be the driving force for having me here sitting on this airport bench to be taken to the next stop wher I will be for the coming 5 weeks with one visa renewal third week in BKK. I am curious for the coffee mill flight taking me to my colleague friend and students who wish to attend my Buddhism 4.0 lectures…